---
When birthed into the world as the son of the great Mendac LeAnce, miraculous feats are expected from you. Mendac wa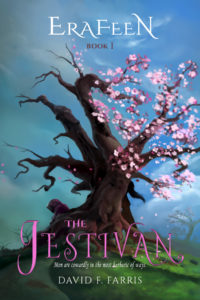 s the Fifth of Five, making him the final hero in the Of Five—a five-part series of fairy tales that stretches over 1,500 years.
Bryson, unfortunately, was given the impossible task of following in his dead father's footsteps. And after sixteen years of mediocrity, the only time people notice him is to ridicule his existence. The world has given up on Mendac's son.
But there are two people on Bryson's side: a stone-faced, lifelong best friend who's never expressed an emotion in her life, and a secret-riddled man who has taken care of Bryson since his father's death. They're his rocks. He has learned to appreciate and lean on their friendship, regardless of their more mysterious sides… even if those mysteries put Bryson's life in jeopardy.
Things are looking up for the young LeAnce as the new school year at Phesaw begins. He receives a letter informing him of his induction into the recreation of the Jestivan, an elite group of students that had only existed once in the school's history—a group his father was once a member of thirty years prior. Its formation presents the opportunity of new friends for Bryson. But when ten highly talented students come together, there is bound to be conflict.
Warring personalities and competitive attitudes are minor hurdles, however; considering the fact that warring kingdoms are more pressing. A 1,500-year war boils over as a traitor turns his back on his realm, threats of a dangerous king rising from the ashes begin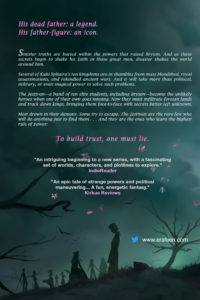 to surface, one of the Jestivan goes missing, and someone close to Bryson is hiding something with more regard for the thing being protected than Bryson's life.
The Jestivan must develop camaraderie, and do it fast. Otherwise, they're going to have to force it. And that can end in devastation.
To build trust, one must lie.