The Jestivan (Erafeen, #1)
Published January 9th, 2016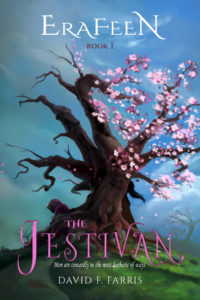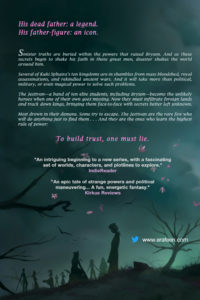 When birthed into the world as the son of the great Mendac LeAnce, miraculous feats are expected from you. Mendac was the Fifth of Five, making him the final hero in the Of Five—a five-part series of fairy tales that stretches over 1,500 years … (Read more…)
Available for FREE on Amazon Kindle, B&N Nook, Apple iTunes, Kobo, Smashwords, and Noisetrade.
The Untenable (Erafeen, #2)
Releases August 6th, 2017 – Pre-Order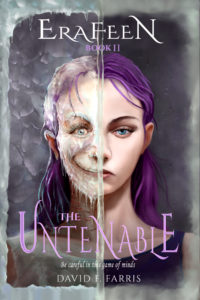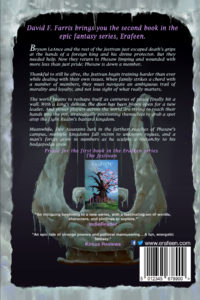 Bryson LeAnce and the rest of the Jestivan just escaped death's grips at the hands of a foreign king and his divine protector. But they needed help. Now they return to Phesaw limping and wounded with more loss than just pride: Phesaw is down a member … (Read more…)
Pre-Order the eBook on Amazon Kindle, Apple iTunes, B&N Nook, Smashwords, and Kobo. Other locations will be provided in the coming days.