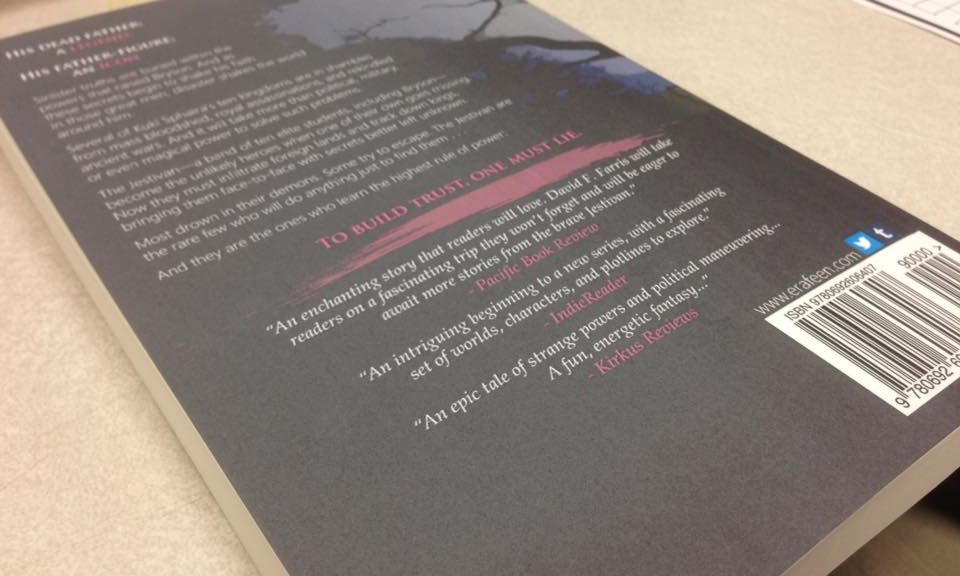 The Jestivan has made it into the hands of critics, making itself vulnerable to the harsh, cold world of public opinion. What do these cruel monsters great humans have to say? Let's find out. You can get the full reviews by clicking on the links following the excerpts.
Editorial Reviews:
"Farris' debut is an epic tale of strange powers and political maneuvering set amid the backdrop of 10 fractious kingdoms, each with its own agenda and defining traits."
---
"THE JESTIVAN is an intriguing novel set in a thoughtfully-designed context. The kingdoms and their people are presented with the color and attention to detail so essential for good world-building. The author's creativity shines when it comes to character development – the book is full of memorable personalities, including a girl who depends on her telepathic feline hat MeowMeow for her emotional expression, a foster-father figure with mysterious secrets, and a Prince who wants to bring his dead father back to life…

… THE JESTIVAN is an intriguing beginning to a new series, with a fascinating set of worlds, characters, and plotlines to explore."
---
"The mythical world of the Light Realm is also vividly portrayed in this novel. Kuki Sphaira's kingdoms are described with such stunning visual imagery that the reader can easily imagine themselves in the Light Realm. Farris' writing easily fits into the fantasy genre. Fans of Harry Potter will enjoy reading about the special powers that the members of the Jestivan have. Just as readers of J.K. Rowling wish they could cast spells and perform apparitions at Hogwarts like Harry and Hermione, readers of Erafeen will want to have Jilly's wind power or Bryson's electricity at Phesaw. The action sequences also recall the battles in Lord of the Rings.  The influence of J.R.R. Tolkien's writing can definitely be noticed in Farris' descriptions of the Jestivan's battles.

Erafeen would be perfect for school libraries and young adult collections in public libraries. Like many other fantasy novels, the book also has broad appeal with adults, so Erafeen can be read with the whole family."
---
Goodreads Reviews:
"This is the beginning of what in my opinion is going to be a fabulous series. When I first started reading this book I thought it might be a little too "young" for my liking. However, once I started getting into the meat of the story I found myself so thoroughly engrossed in the wonderful world and characters that this young writer conjured up. I hate to make comparisons, but if I were to, I would say this book is somewhere between "Harry Potter" and "Game of Thrones" with an Asian (Anime) touch to it." 5 Stars
---
"This has been the most amazing book I have read in a couple of years. I have read many books, but a few books/series have made it to my favorites. This book has gone beyond my expectations and has been a different kind of story, but a good different. Read the story of Bryson and his friends as they begin a new chapter in their lives. If you liked Harry Potter, Percy Jackson, The Runaway Prince, and the likes of those, you will love this book!" 5 Stars
---
You can purchase The Jestivan here.