** UNDER CONSTRUCTION **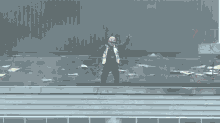 If you've landed here, it's because you're wondering, WHEN THE HELL IS ERAFEEN #2 COMING OUT?!
I'll give small updates:
April 25th, 2017: First Draft is finished at ~177,000 words
April 26th, 2017: First layer of revision/editing begins
There are many steps to the publication process. I must make my own revisions. My  editor then goes through it; then I look over his edits before polishing up the formatting. I have to find a cover/jacket artist and get my book in the hands of beta readers. All of these things take time. Granted, nowhere near as long as actually writing the book, but just as important.
Expect Erafeen #2 to drop sometime between November 2017 and January 2018.