It's time to get ready for Erafeen #2's release at the end of the year, so as I promised, The Jestivan (Erafeen #1) is now FREE at a few locations:
Apple's iBooks
Kobo
Smashwords
Now for the Amazon Kindle and Barnes & Noble Nook users, it's going to take a few days before it's listed as free. They're a bit more meticulous in their approval process. But trust me, your turn will come, and I will make sure to update all of you when it happens!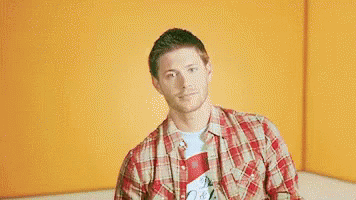 Whew, you're still here? Great. That GIF was risky. I was worried you'd be distracted by Jensen Ackles' handsome face and forget to keep scrolling.
The past six weeks have been packed with an average of three hours of editing a night. Now I've finally hit a point in the editing process of Erafeen #2 where I can relax for a moment while my editor has the rest of my book. He has the second half, and I've already finished going through his edits of the first half. But you can bet your ass that I'll be right back at it when he sends me the rest. We're on a roll baby.
I'm going to finally finish reading Six of Crows by Leigh Bardugo, do a little writing for my secret novel project, and begin illustrating the maps for Erafeen #2. I might even start up the first draft of Erafeen #3. Who knows how ambitious I might feel in the coming days? Ever since I cut Halo out of my life a couple months ago, my productivity and efficiency has skyrocketed.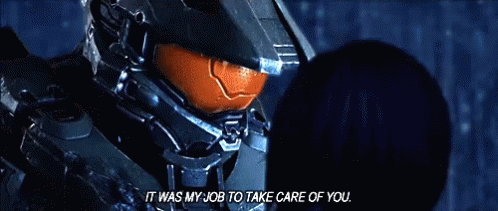 Sorry, Chief. I don't need you anymore.
That's all I got for now. I'm not saying much about the secret novel. Just know that it's completely unrelated to the Erafeen series and the world of Kuki Sphaira.
Anyway, I'm signing out. Wake me when you need me.
P.S. If you read my book, remember that an honest review is always appreciated.